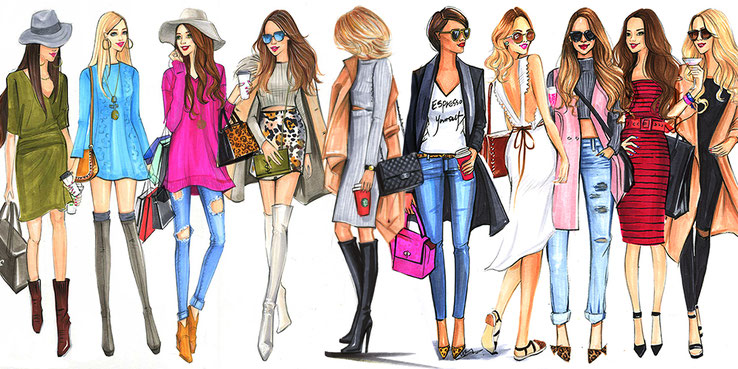 Many people don't think it's possible to be fashionable without spending a lot of money on clothing, but that couldn't be further from the truth. You can be fashionable without breaking your budget. Read the following tips to get more info.
Belts can be a wonderful fashion accessory, available in many designs or colours. Be trendy by wearing a bright belt with some skinny jeans, or be sophisticated with a black belt.
Buy a lot of basics. Try to get pieces that go well together and have a sense of "long life" fashion. Everything goes with a pair of jeans, and a black top will definitely match any skirt or trousers you have in your wardrobe. If you keep it basic, you can always throw an outfit together.
One thing you're going to want to do is always keep an eye open for changes in style. Styles are always changing and a good way to stay informed is to check out different fashion magazines from time to time. These are the best places to look for upcoming styles and the latest fashion trends.
Before putting mascara on, try not to plunge the applicator brush too much in the tube of mascara. You will just trap air right inside of the bottle. This could increase the chance of bacteria. If you want to make sure that the brush has more product on, move it around while still inside.
Putting your hair up in a ponytail or loose chignon can instantly give you a tidy appearance and offer you some relief on a very hot day. Keep always a soft hair elastic in your bag and/or a couple of bobby pins so you can quickly put your long hair up while it's bothering you.
What many are unaware of is that hair, poorly styled or in bad condition, can immediately ruin the look of even the most fabulous outfit. You need to make sure that your hair complements your style instead of taking away from it.
If you struggle with your weight, avoid wearing clothes with horizontal stripes. Wearing these stripes can create the illusion that you're even wider than you actually are. Choose vertical stripes instead since they make you look taller and thinner.
Be cautious of sizing. I would personally never buy a piece of clothing without trying it on first. Sizes are no longer based on set measurements. Some brands have very different sizes from one another. Look at size charts when you buy clothes online. Also make sure you can send them back if they don't fit.
As I said in my previous blog post; don't seek perfection, as far as fashion goes. Firstly, because there is no such thing as perfection in this world. What is perfect to one person isn't necessarily perfect to another. Secondly, because by trying to be perfect, it can come across as you're trying too hard.
Looking great doesn't have to cost you a fortune. Great clothing can be quite affordable. You probably now realise that looking just as cool as the Hollywood elite is not out of your reach. Having good fashion requires proper education. This article has many great tips to help you look better than ever.